Media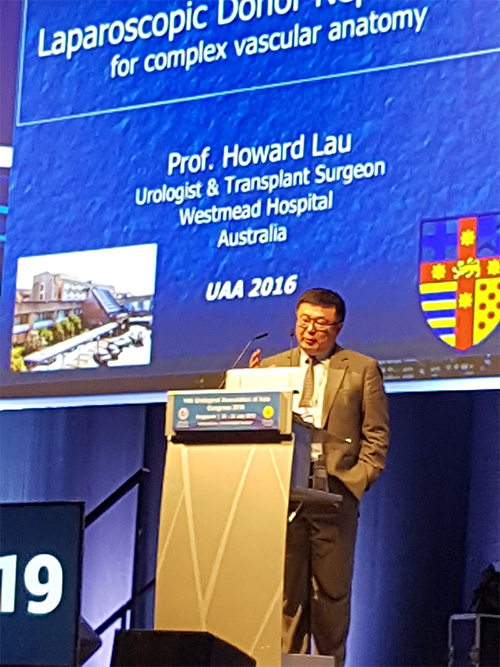 The prostate gland encircles the urethra. It is common for the prostate gland to become enlarged as a man ages. An enlargement of the prostate gland can cause problems with urination. A minimally invasive procedure, employing laser, is commonly used to treat symptoms of enlarged prostate gland. This treatment achieves speedy relief from symptoms, quick recovery as well as reduces post-operative complications.
In the current segment of medical minds, Prof. Howard Lau is interviewed by Prof. Graham at 2GB on the different aspects of minimally invasive prostate surgery
Prof. Lau received an Invitation to present on Laparoscopic Partial Nephrectomy at the National Kidney and Bladder Symposium 2012.
Prof. Lau was invited to be a Faculty member in the World Congress of Video Urology 2009.
July 2009 Kuala Lumpur Malaysia. Performed live demonstration on Laparoscopic Partial Nephrectomy and lectured on Laparoscopic Donor Nephrectomy.
Guest speaker in the Annual Scientific Meeting of Australian Urological Society South Australia Section November 2009
Guest speaker in the First Australian Kidney and Bladder Cancer Symposium in Melbourne February 2010
Lectures on Laparoscopic Partial Nephrectomy
National 9 News